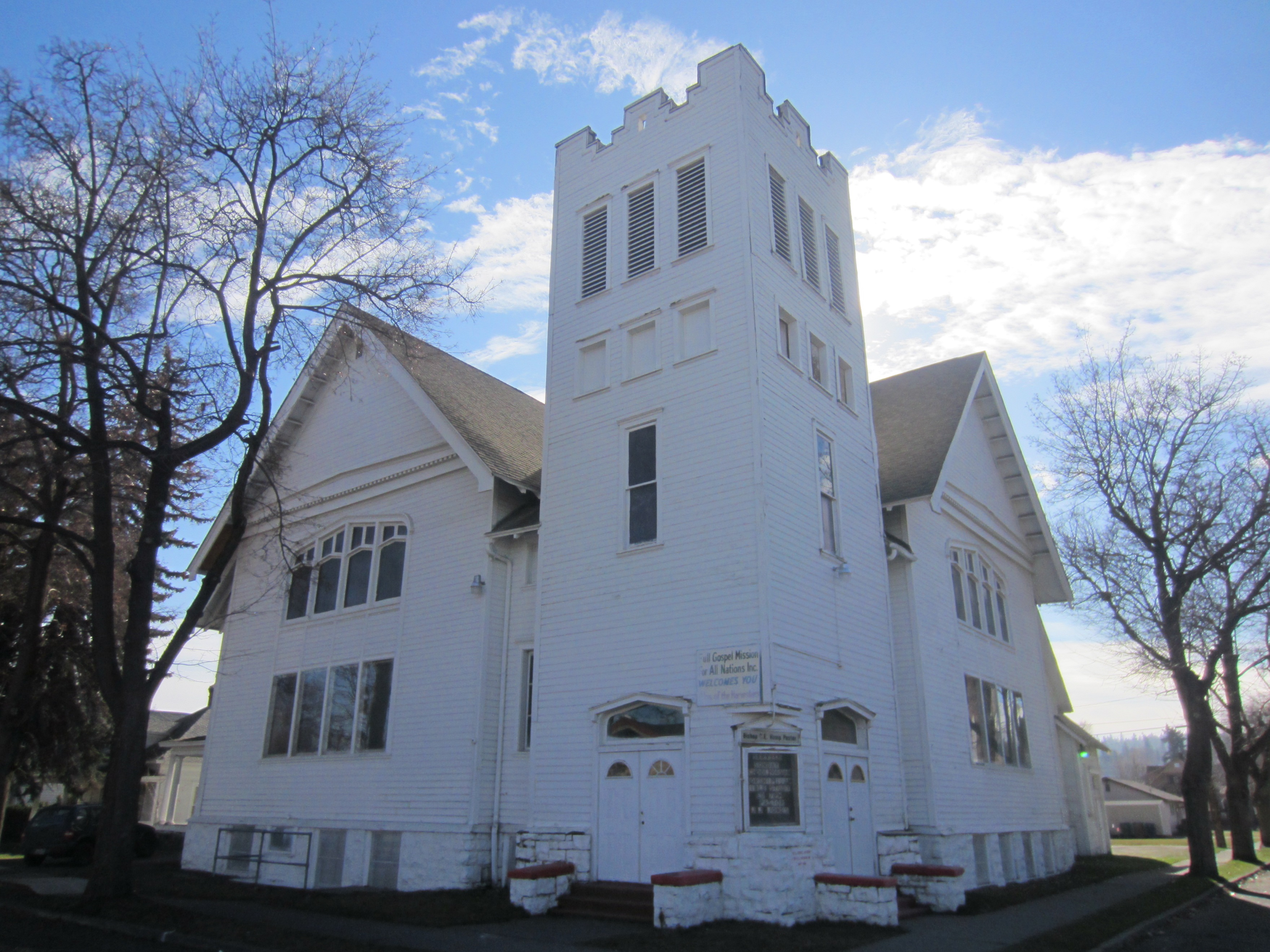 Third United Presbyterian/ Trinity Presbyterian Church/ Full Gospel Mission Church
Year Built:  1909
Style:  Classical Revival
Address:  1912 E 1st Avenue
The church located on the corner of 1st and Magnolia has housed many different congregations over the course of its history. The building is a large, two story, church with an inset corner steeple, stone foundation, cross-gable roof and interesting architectural styling. The church would be considered a sort of transitional building, due to the 1909 built date, and possesses Victorian, Gothic and Classical Revival details.  Third United Presbyterian Church, established in 1904, called the building home from the time of its construction in 1909. During the first decades of their occupation of the building the Third United Presbyterian Church added both the parsonage next door to the building as well as a garage. A seemingly active congregation, in 1914, under the direction of Rev. H. G. Edgar, the church held a service for veterans of the Civil War and the Spanish-American War. In 1948 the Third United Presbyterian and the First United Presbyterian churches of Spokane merged their congregations creating the Trinity United Presbyterian Church at the 1st and Magnolia location. The First United Presbyterian Church of Spokane began in 1890 and existed until the merger with the Third United Church. The Trinity United Presbyterian Church existed until it dissolved in 1962.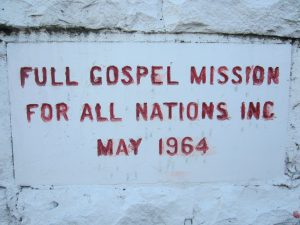 In April of 1962, the Full Gospel Mission for All Nations, a predominantly black congregation that was founded in 1958, moved from Wenatchee to Spokane and purchased the vacant church building from the Spokane Presbytery. Under the direction of Rev. Clifton E. Hamp, the church "was integrated at a time when integration still was a fighting word for many." In 1965 Hamp told the Spokesman-Review, "I tell my people we didn't even have to integrate. We were born integrated." The Full Gospel Mission Church continues to occupy the church to the present day.
The church continues to serve the East Central community, plays a significant role in the history of East Central and retains excellent material integrity.
Images left to right: July 5, 1914 Spokesman-Review article; March 8, 1986 Spokesman-Review article; west facade; 1911 water meter permit