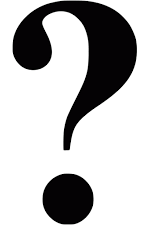 Have you ever been curious about how our city and nation have worked to protect historic buildings and resources? Say, just how old is the National Register anyway? What are some of Spokane's major preservation accomplishments? What's the first property listed on the Spokane Register? And just when did the Historic Preservation Office come into existence? Find out these answers and more by perusing our Preservation Timeline!
Previous Historic Preservation Officers for the City/County of Spokane
The Historic Preservation Officer has a uniquely important role in the preservation of Spokane's cultural resources. However, the Officer can only achieve so much without a talented and dedicated slate of commissioners. Over the years, dozens of individuals have volunteered their time and efforts to protecting Spokane's resources by being on the Spokane Historic Landmarks Commission. Together, the Officer and commissioners keep the program going and safeguard Spokane's architectural and cultural treasures for the future.
Claire Bishop
Years in Office: 1978-1980
Biggest Challenge: Saving buildings! Also, making certain that new development didn't compromise the historic or architectural integrity of nearby buildings. And, finding ways to make historic preservation economically feasible (adding cultural resources as a category for Open Space tax exemption; tax credits for development of historic buildings).
Greatest Success: Passage of the City/County Landmarks Ordinance and ramping up the City/County Historic Preservation Commission.
Favorite Spokane Building: Really tough to answer this! The Frequency Changing Station & the Royal Riblet Mansion – because they were fascinating historically and architecturally grand.
Why does preservation matter? Preservation is important because it helps us to understand ourselves and explain to our children from where they came. Spokane is somewhat unique in that many historic buildings downtown were not lost during recurrent phases of "urban renewal" and because the people of Spokane had the requisite respect for history to not allow the full scale destruction of downtown in order to achieve progress. Many builders and developers understood the construction, materials and value of historic buildings and were creative in developing ways to reuse and preserve their beauty. Preservation became a community ethic.
Janice Rutherford
Years in Office: 1981-1985
Biggest Challenge: Funding, completing the County Historic Resource Survey
Greatest Success: There were so many (and I hasten to say that I don't take credit – my commission was very effective). Among them: Drafting the ordinance which created the local historic landmarks list, negotiating for compatible architectural features of the new Review Building, placing several buildings on the National Register such as the old City Hall and Peaceful Valley.
The Economic Recovery Act of 1981 made it economically feasible for investors to rehabilitate historic buildings with a generous tax credit. So a lot of preservation happened during my tenure in Spokane, a city with such a rich architectural legacy. I worked with a wonderful Landmarks Commission, as well. Fred Hurand, a professor at EWU chaired the commission for most of my time there, and there were dedicated and capable members – notably Nancy Compau and Sally Reynolds – who made the work wonderfully rewarding.
Favorite Spokane Building: I have many favorites: County Courthouse, most of Browne's Addition, Glover House – the list could go one and on. I also loved the neighborhoods – whole streets full of delightful craftsman homes, for example.
Why does preservation matter? In an article published in the Spokane Week, December 27, 1983, I was quoted as saying: ". . .I've had the Historic Preservation Officer of Washington tell me that this city is one of the two finest historic resources in the state… [T]he place in which a culture lives is important and its past is important because this gives us a sense of who we are and why we're here.' Trite, perhaps, but I still believe it although I've traveled far away from preservation since 1983."
Scott Brooks-Miller

Years in Office: 1985-1989
Biggest Challenge: The Davenport closed the Monday after I started. With a lot of municipal and citizen help, we organized and sought to find a buyer. Walt Worthy finally came to the rescue after a lot of tire kickers and millionaires who couldn't cash a check for twenty dollars.
Greatest Success: Thirteeen certified rehabilitations using the investment tax credits, including Holy Names Academy and the Royal Riblet Mansion. Increasing the Spokane Register of Historic Places from seven to near thirty.
Favorite Spokane Building: The Davenport Hotel. I wrote my thesis on the creation and problems associated with preservation.
Why does preservation matter? Historic Preservation captures the tangible past for everyday viewing. It is that reflection of our past that causes us to pause and think about what came before us and how we have progressed. From Browne's Addition to Peaceful Valley, Spokane has every representative style of American Architecture from the 1880s through the 1980s. (I haven't been back to Spokane since 1990.)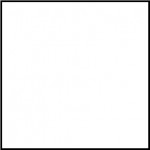 Kit Garrett
Years in Office:
Biggest Challenge:
Greatest Success:
Favorite Spokane Building:
Why does preservation matter?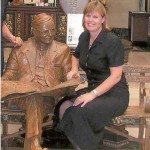 Teresa Brum
Years in Office:
Biggest Challenge:
Greatest Success:
Favorite Spokane Building:
Why does preservation matter?
Spokane's 2012 National Trust Conference co-chairs with key committee chairs (L to R) Joanne Moyer, Dave Shockley

,

Betsy Godlewski, Kristen Griffin, Gary Lauerman, Paul Mann.
Kristen Griffin
Years in Office: 2008-2014
Biggest Challenge: I haven't spent much time thinking about the challenges I faced during my time in Spokane. It is much more satisfying to think about everything that was accomplished! One disappointment that I don't think I'll ever forget was seeing an archaeological site that had been severely looted by a bottle collector. I have a hard time understanding how anyone could have so little regard for land and heritage.
Greatest Success: I was hired just as planning for the 2012 National Trust for Historic Preservation conference got underway. Joanne Moyer, Dave Shockley, Paul Mann and I served as conference co-chairs through years of planning. The conference turned out to be such a wonderful accomplishment for Spokane. We were the smallest city to ever host the conference and it brought so many people and organizations together. We more than met our objective of raising the profile, both nationally and locally, of Spokane as a preservation-forward city/county. We had great weather. People from all over the country enjoyed our history, architecture, and people. Our preservation story was well received. We all felt so proud. I still feel personally grateful to everyone who helped and contributed!
I am also proud to have been HPO as Spokane's mid-century modern properties began to be recognized for their architectural and historical significance. At least for a time, Spokane led the state in listing these properties on historic registers. Properties like the Foltz House, Ferris House, and the Ridpath Hotel (among others) helped us learn new vocabularies and contexts and recognize the work of leading architects. They also presented us with opportunities to engage the public and encourage them to see modern architecture in a new light.
Favorite Spokane Building: I must mention two. One is the Spokane Inland Empire Railroad Building, rehabilitated by McKinstry. This was the first major Spokane rehabilitation project that I was involved in from start to finish. I saw it progress from its alarming "before" stage (still the worst I have ever seen) to its glorious, award-winning end. In between was all the planning, craftsmanship, cooperation, and creative problem solving that characterizes a big rehabilitation project. Truly a great preservation story.
The other favorite is a building that was rehabilitated long before I came to Spokane but served as source of support and inspiration for me. The Davenport Hotel lobby was the place I used to go when I needed to sit and remind myself of what is possible.
Why is preservation good for Spokane? I came to Spokane looking for a way to grow beyond the limits of my experience in historic preservation and that objective was met many times over. This was made possible by three important factors that characterize preservation in Spokane: exceptional architectural heritage, business, government and property owners willing to work creatively together, and the best preservation advocates anywhere (SPA!).
More information coming soon!