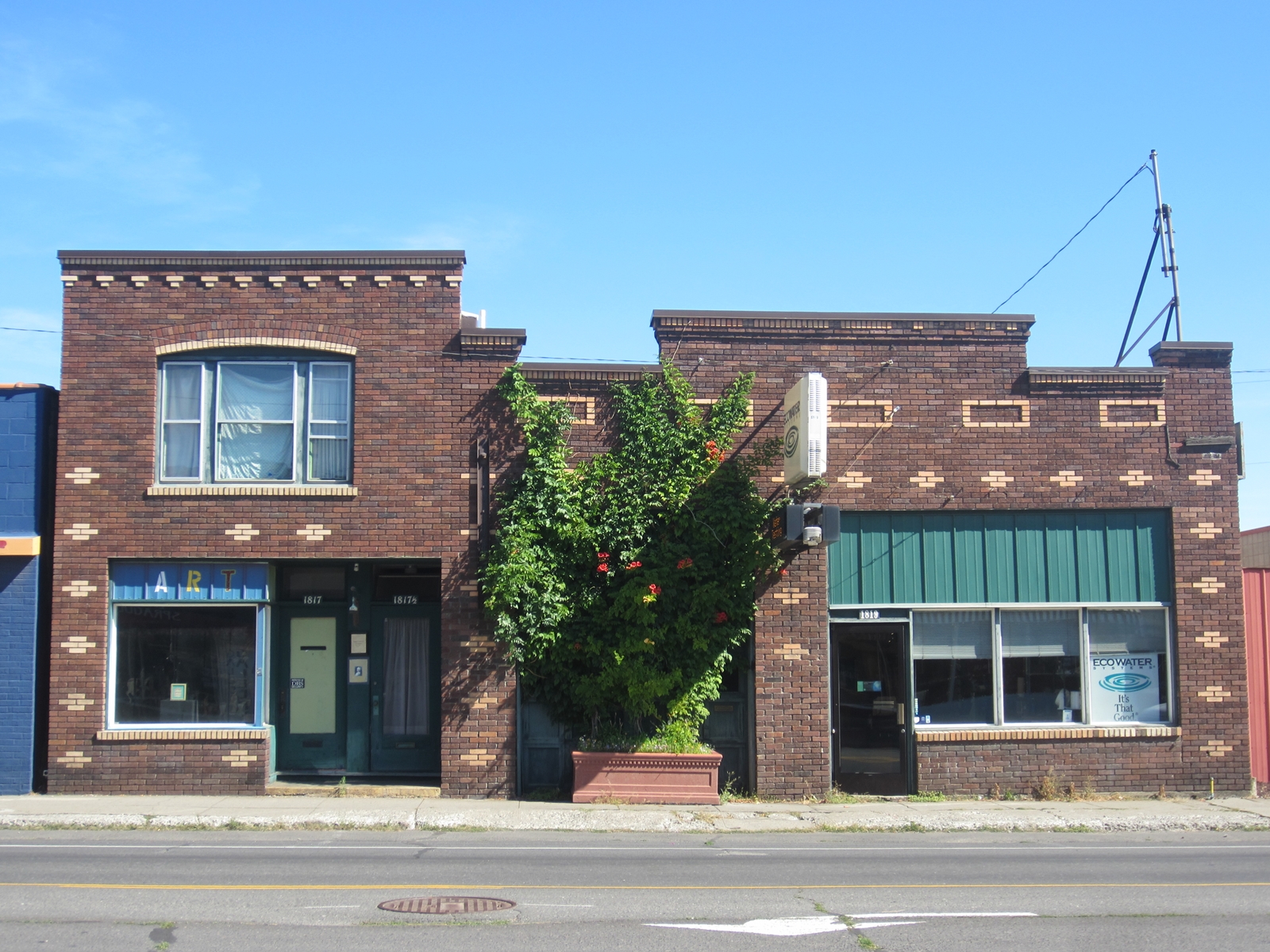 Pansie Auto Garage
Year Built:  1919
Style:  Commercial, Vernacular
Address: 1817-1819 E Sprague Avenue
In 1919, several Automobile Trade journals noted the new construction of an auto shop in Spokane, Washington. In December that year the Accessory and Garage Journal listed, in their section for new contracts and building operations, that Edward Pansie had purchased a one story garage just 35×95 and valued at $4,000. Edward Pansie and his wife, Mabel, were originally from Wisconsin but like many others before, they had moved to Spokane in the hopes that this growing city would be more profitable.
In the early part of the twentieth century, Spokane was bustling and the East Central neighborhood, where Pansie built his garage, was a hub of commuter traffic. In 1920 the streetcars were going out of style and rapidly declining just as the automobile and buses were becoming more fashionable. He was just twenty-nine years old when the garage opened for business. As an example of how popular Pansie's auto shop would have been, the Intermountain Motorist published a traffic accident chart in 1928 that listed 4,484 motor vehicle collisions or accidents. Very few resulted in injury or death but the cars themselves would no doubt have sustained  damage. In 1940 his profession was still listed as an auto mechanic and there is no mention of anyone else working with him.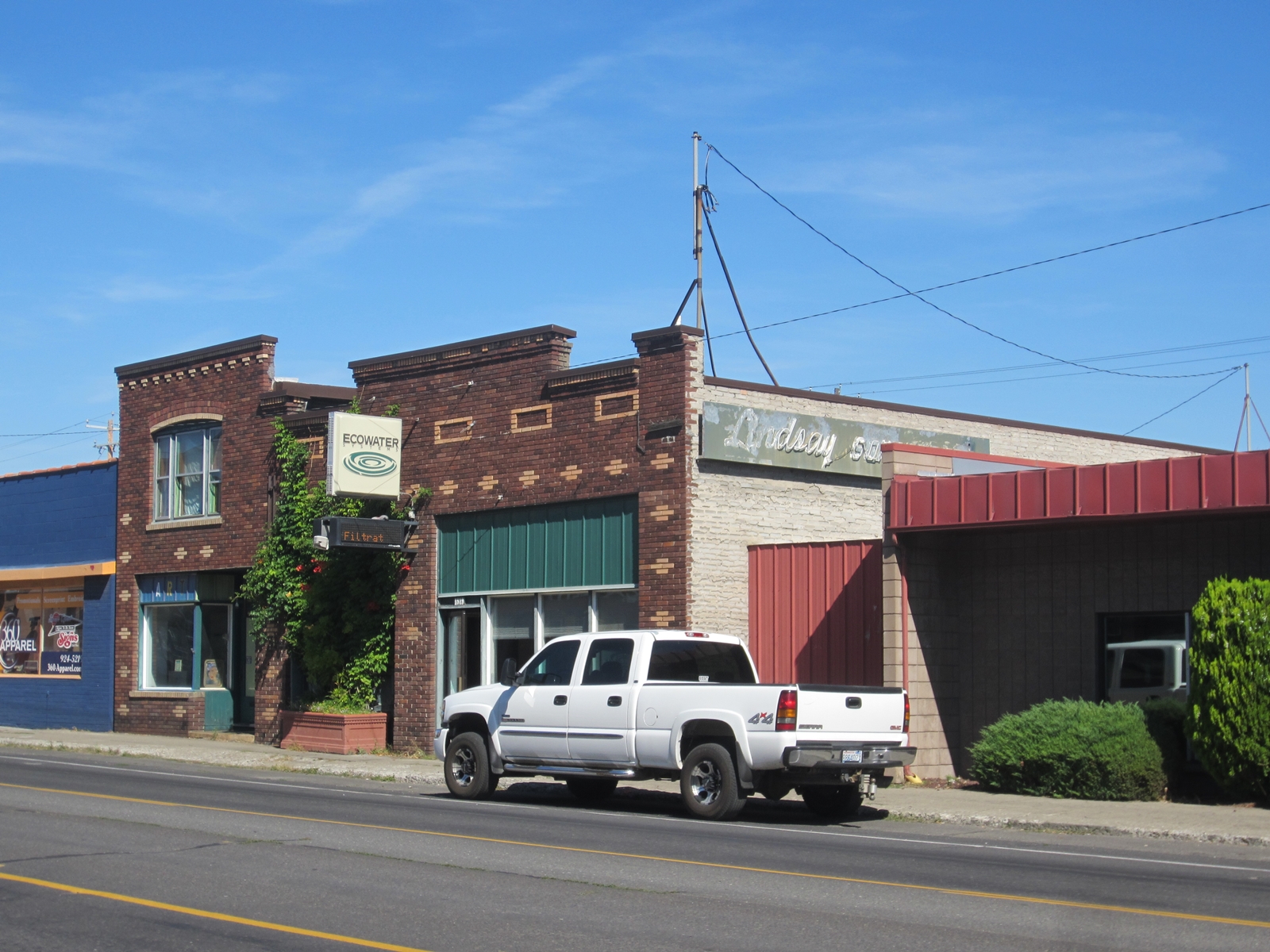 The building itself is an architecturally delightful, one to two story, two-part commercial block with a flat roof and complex, uneven parapet. The commercial building is of brick construction with decorative brick patterning and corbeling on the front. The original garage door opening is centered on the building, although it is no longer in use. Few changes have been made to the exterior of the building but the interior has been altered considerably.
In 1931 it was divided in to four parts – a barber shop, shoe repair shop, one apartment and the auto repair shop. Over the years it has housed the Spokane Chess Club, the Washington Technical Institute, Karrington Boat Repair, Sarah's Beauty Salon, the Spokane Karate Club and Lindsay Soft Water, Inc. The building housed the last Auto repair shop between 1973 and 1983, under the management of Bill's Boat and Auto Repair, but in 1984 it became the office to the Lindsay Soft Water Company.
Today, the building continues to house the water company now called EcoWater, but still bears the Lindsay Soft Water sign on its side. According to its website, Lindsay EcoWater Spokane is a family owned business that has served the Spokane, Washington, and surrounding areas since 1949.
The building retains excellent architectural integrity and the intricate brickwork is intact.  As it documents the commercial evolution of East Central, is associated with significant Spokane enterprises and retains excellent integrity, it would be eligible for listing on our Spokane Register.
History prepared by Joanne Percy and the Spokane City/County Historic Preservation Office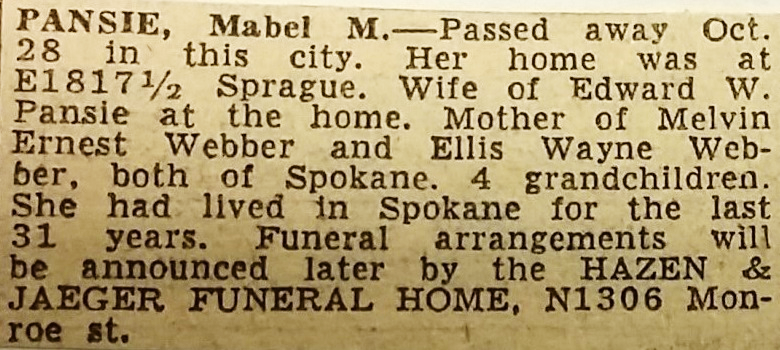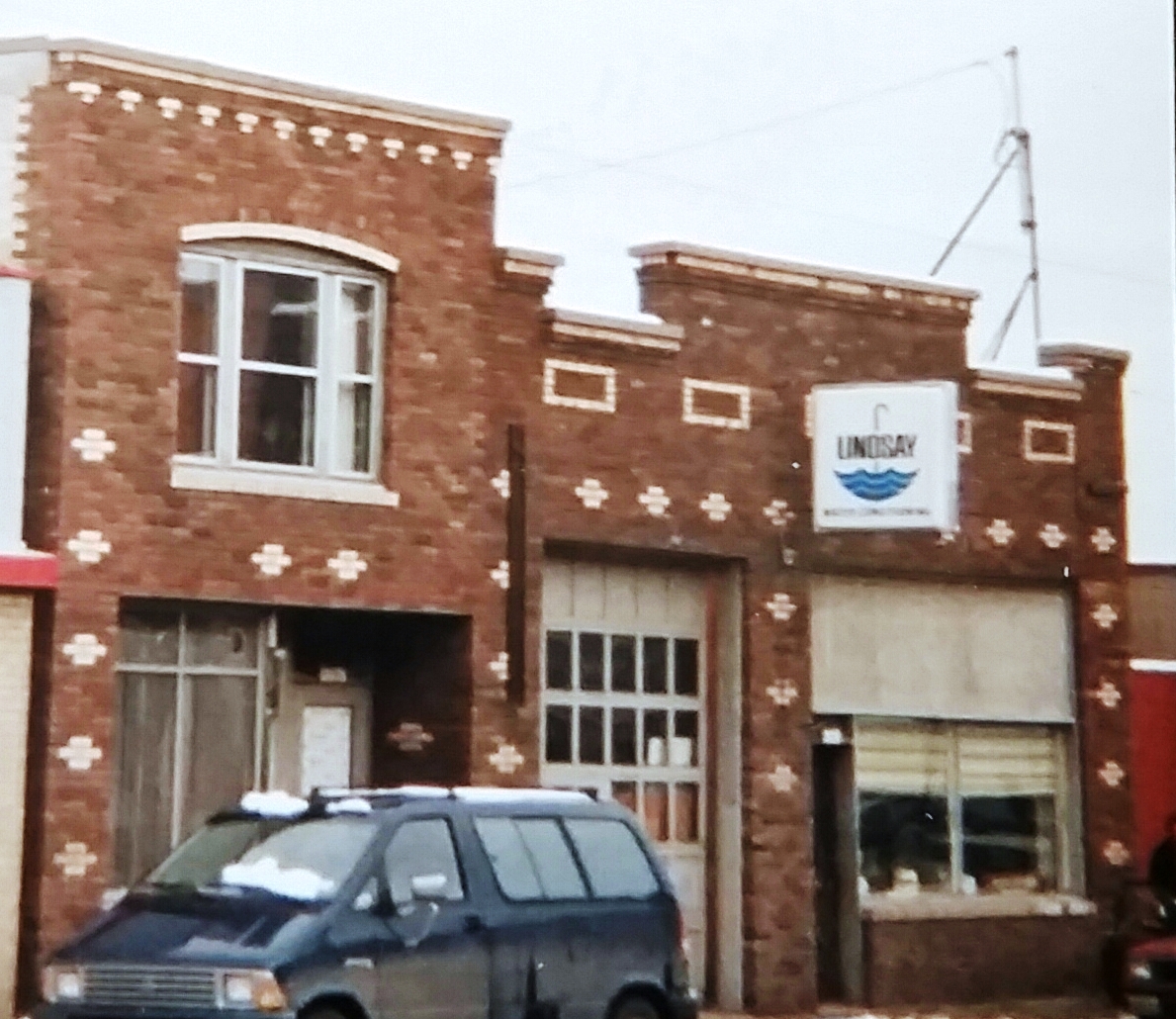 Images left to right: Mrs. Mabel M. Pansie obituary from October 29, 1951 Spokesman-Review; undated picture (possibly 1980s)