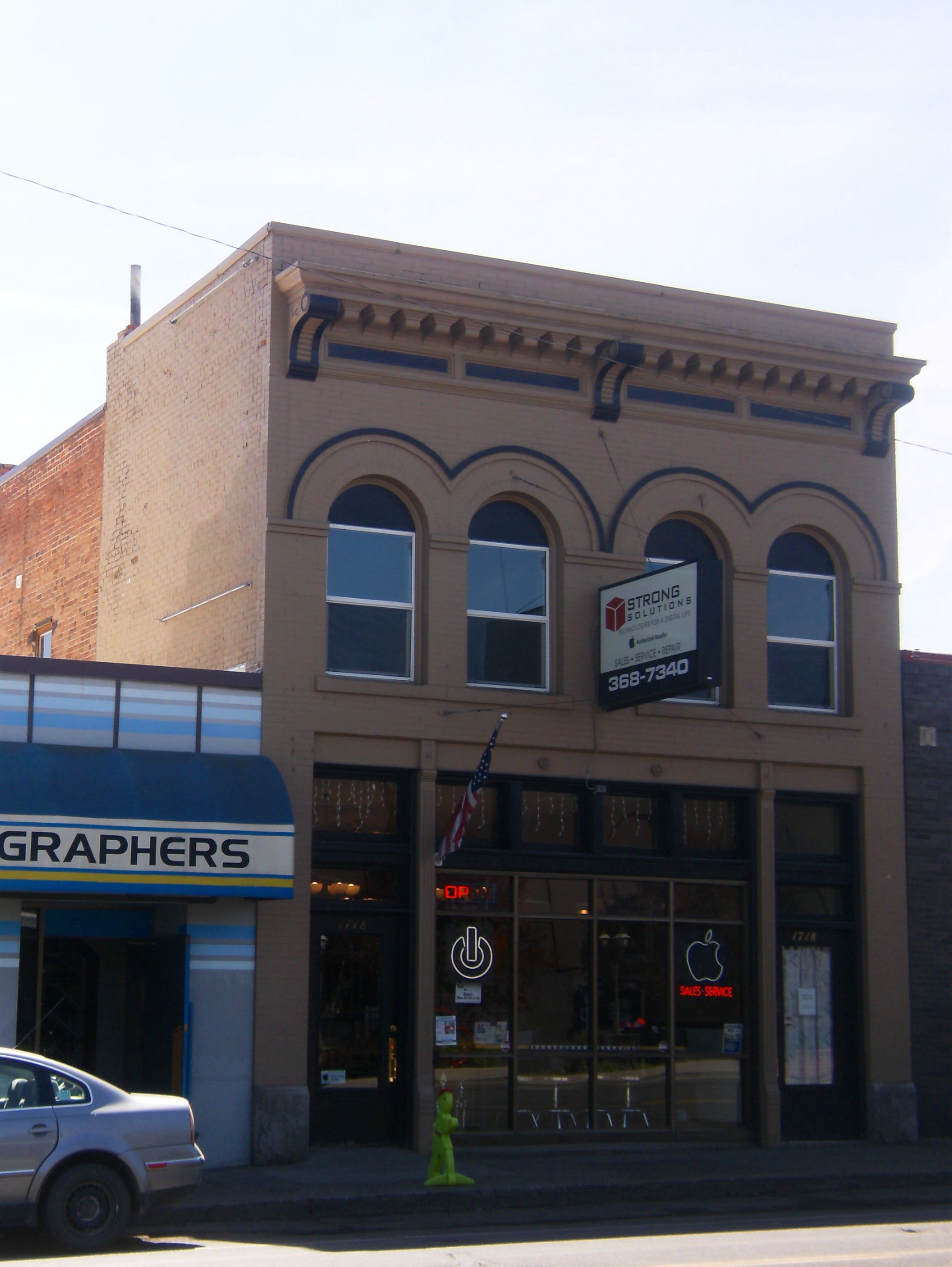 Electro-Mart
Year Built:  1908
Style:  Commercial, Vernacular, Italianate
Address:  1718 E Sprague Avenue
Historically, this building was the location of Electro-Mart, owned by Bryon Klaue. Klaue, a lifelong resident of Spokane, had a dream of owning his own business and despite going completely blind in his 20s, succeeded when he founded Electro-Mart, an appliance store, in 1945. Klaue was an active member of Full Gospel Church, located in the East Central Neighborhood, as well, and was an international director of the church's Christian Businessman's Fellowship.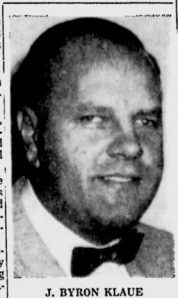 Electro-Mart first opened its doors in December of 1945 with only a single washing machine in the establishment. The store mainly sold household appliances through the years, though it was also said to have sold drapes, flooring, pianos, and organs. There was a brief time, immediately after World War II, when Electro-Mart could not get appliances for their shelves. So, noting the scarcity of Christmas lights, the employees made some by wiring radio dial lights in a series and then dipping them in paint.  The sale of these makeshift-lights helped keep the business going. In the 1950s one could find three Electro-Marts in Spokane (on Sprague, North Division and downtown).  Business was so good that the location on Sprague expanded into the neighboring building at 1720 E Sprague (Commercial Photographers). By 1960, all were consolidated into one, larger location at Freya and East Sprague (3611 E Sprague) due to the need for more space.
Electro-Mart was continually on the cutting edge of technology in Spokane. When microwaves became available in the home, the store offered cooking classes so "homemakers could familiarize themselves with the new appliance." Electro-Mart was also one of the first places in Spokane where one could rent videos; a tactic used to increase the sales of VCRs. However, these bold moves could not keep the business going forever. The store closed in May of 2000 after 55 years in business.
Today the building is home to the business "Strong Solutions," a service and repair shop for Apple products, as well as an authorized reseller and service provider for all Apple products. J-D Strong Consulting has been in operation since May of 2003 and the storefront opened in April 2009. Jack-Daniyel Strong served as President of the East Spokane Business Association, which is working to better the East Spokane area.
The building retains excellent architectural and physical integrity, despite some changes to doors and windows. As it documents the commercial evolution of East Central, is associated with significant Spokane enterprises, contributes to the contiguous facade of commercial buildings along this stretch of East Sprague and retains excellent integrity, it would be eligible for listing on our Spokane Register.
History prepared by Emily Adams and the Spokane City/County Historic Preservation Office
Middle image: photo from May 30, 1959 Spokesman-Review
Lower images left to right, advertisement from: April 20, 1956 Spokane Daily Chronicle; August 16, 1949 Spokane Daily Chronicle; February 9, 1953 Spokesman-Review; October 6, 1947 Spokane Daily Chronicle