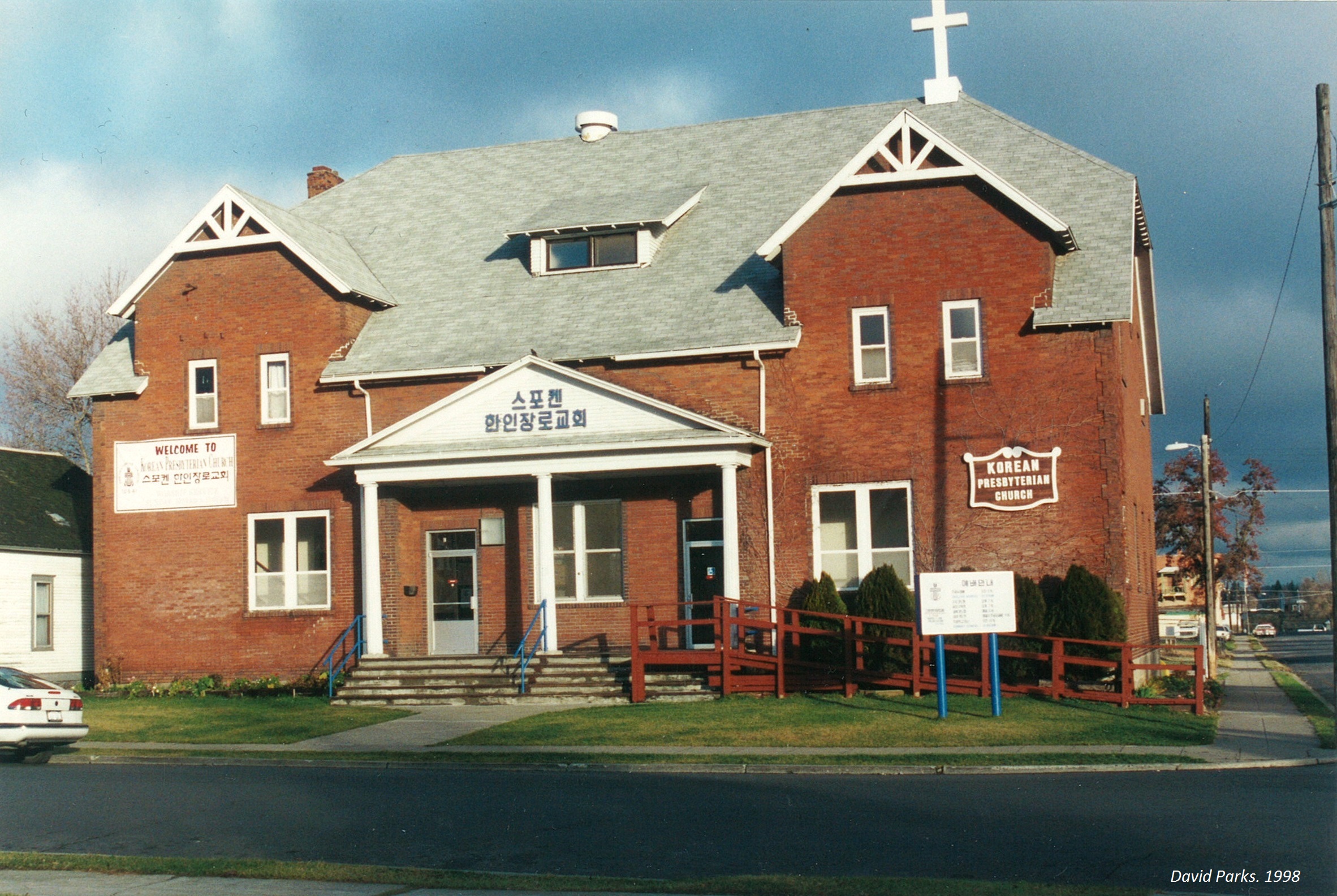 East Gate Lodge Masonic Temple/ Korean Presbyterian Church of Spokane
Year Built: 1922
Style: Beaux Arts, Vernacular
Address: 1727 E Pacific Avenue
The cornerstone for the East Gate Masonic Lodge was laid on September 2, 1922. The lodge, which had been meeting in temporary quarters and when faced with the uncertainty of having a permanent meeting place, decided to construct the temple on the corner of Pacific Avenue and Pittsburg Street. Henry Neumann, master of the East Gate Lodge at the time, supervised and planned the greater part of the construction work. (James McCormack of Tacoma was the state grand master of Masonic blue lodges at the time of construction and conducted the ceremonies at the cornerstone laying event). The new temple cost $16,000 and its construction was a sign of a thriving and growing neighborhood east of downtown. The temple would serve as home to the East Gate Lodge for over 65 years until it was sold the Greater Bethel Association in 1988. In 1991, it became the Korean Presbyterian Church of Spokane which was founded by Rev. Joseph B. Doh around 1976. The church, which initially only conducted services in Korean, continues to serve the Korean community in Spokane.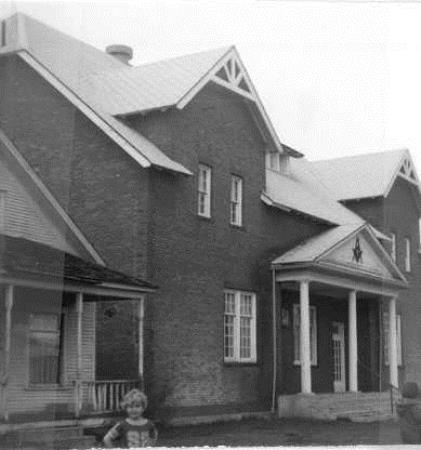 The building, designed with Beaux Arts, Classical and vernacular elements, is a two story, side-gabled, clipped-roof, brick-veneer structure. The main (south) and rear (north) façades are dominated by two large gable dormers with a smaller shed dormer between the two. On the main facade, a wide set of stairs leads to a porch with fluted, simple columns and entablature, giving the building a temple-like front. The outline of the Masonic symbol, placed in a raised brick circle outline, can still be seen high in the gable on the east facade. The building also possess several elegant architectural details such as the wide bargeboards, king post trusses in the gable peaks, quoins and decorative soldier courses around the windows. One-over-one, newer vinyl windows have been replaced all the windows on the main facade but several original multi-pane windows exist on the side and rear elevations.
The building retains good architectural and physical integrity and continues to serve the people in the community.
Middle image: undated (possibly early 1980s)
Lower images left to right: southeast corner; 1929 interior [MAC L87-1.39092-29]; September 4, 1922 Spokesman-Review article; rear/north facade in 1998 – photo taken by David Parks