East Side Carnegie Library
Year Built:  1913
Style:  Neo-Classical
Address:  25 S Altamont Street
Architect:  Albert Held
The East Side Branch Library was built in 1913 with funds provided by United States philanthropist, Andrew Carnegie, and is a tangible testament of his world-wide influence.   Carnegie would gift roughly 2,500 libraries in his lifetime, which helped greatly accelerate library development in America.   Spokane's East Side Branch Library is an exemplary model of the building type known as the "Carnegie library."  The structure was designed by prominent Spokane architect, Albert Held, and was built by Spokane contractor, Galbraith & Sons. For 66 years from 1913 to 1979, the East Side Branch Library served the East Central community and residents in the Spokane Valley. During its period of significance from 1913 to 1954, the property acted an educational center, community hub and was the second of four Carnegie libraries built in Spokane.  For more information on the East Side Carnegie Library and other Carnegie Libraries in Spokane click here.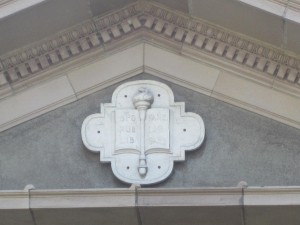 Now home to Naegeli Reporting, a court reporting firm, the building continues to look as it did when it was first built and retains exceptional historic integrity.
Built on the corner of First Avenue and Altamont Street in the Union Park neighborhood of East Central Spokane, the East Side Branch of the Spokane Public Library is a well-preserved example of the "Carnegie library."  The library is a one-story brick masonry building with a raised foundation and a low-pitched hip roof. Formality of design is established through Neoclassical-style influence which is emphasized by the building's symmetrical fenestration patterns, brick cladding and center front entrance. Regarded as a focal point of the building, the front entrance is accentuated with classic columns, pilasters and a pediment.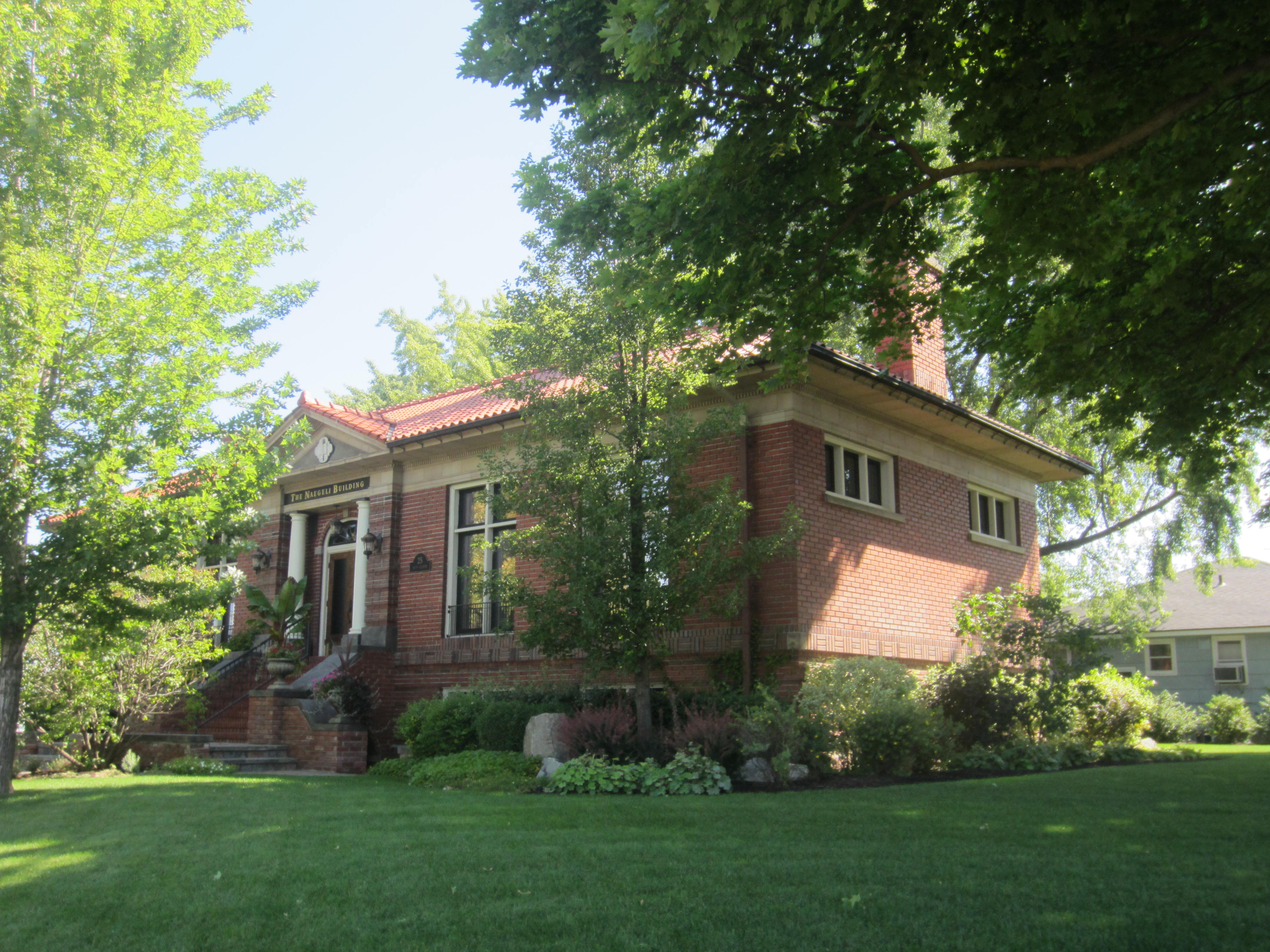 Middle image:  decorative cartouche that says "Spokane Public Library"
Lower image: southwest corner