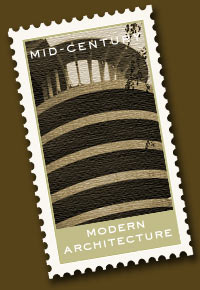 Mid-Century Modern Architecture
Although this thematic tour highlights important mid-century modern buildings in Spokane, it is far from a complete or comprehensive representation of Modernism in Spokane. Inventory of these properties, many of which are just turning 50 years old, is just beginning in Spokane and this is reflected in the small number of properties that have been evaluated or listed on historic registers. It is the goal of this office to add to this tour as buildings are added to the register, but until that time, feel free to explore Spokane's neighborhoods and downtown districts to see the influence and expression of Modernism in this city.
Important Note: Please respect private property and view properties from the public right of way.
An Introduction to Modernism
Information coming soon...